Last Updated on August 30, 2023 by Angela Vaz
You lost your mom.
And you feel like a huge part of your world has been torn from you.
Sometimes, you feel okay – you have productive days.
And sometimes, you can't imagine how you've been going on for so long without her.
You miss her voice, presence, and all the little things that generally annoyed you when she was around.
I know what that's like, I lost my mom a year ago.
In this post, I want to talk about pain, loss, and moving forward.
Let's begin.
Trigger warning: This post discusses cancer, death, emotional pain, etc. So, please keep this in mind before reading further.
But before that really quick, get my free guide on how to really reset your life.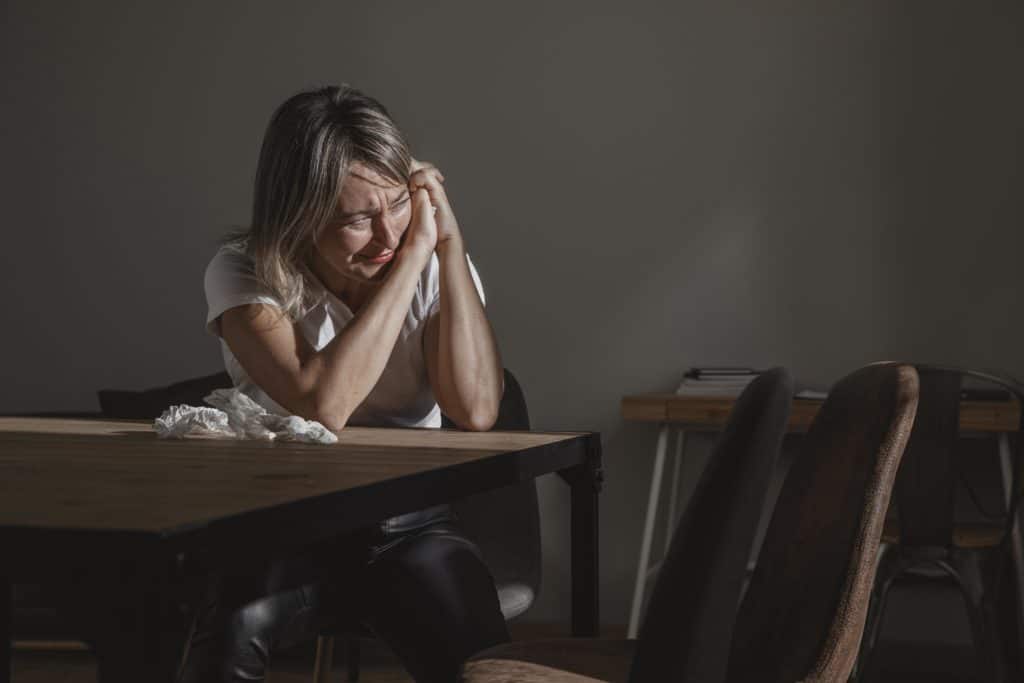 A little backstory
In early 2019, my mom was diagnosed with stage 4 breast cancer. She had no symptoms, no warnings, nothing.
She went in for a test one day only because my dog would keep sniffing at her chest and giving her a sad look.
The test came back positive. She was given 3 months to live.
As her only child, I did a lot of research and got her into one of the finest hospitals in India.
She was able to live for 2 more years before she passed away last year.
I talk about how to deal with watching your mother die slowly in this post. If you're up for it, you can read that.
I just turned 30 years old.
I've been through several shit storms, but nothing comes close to losing my mother.
That pain is unlike any other I've faced my whole life.
You miss your mother: How to deal with the pain of losing your mother when you miss her so much?
1. The pain is going to come and go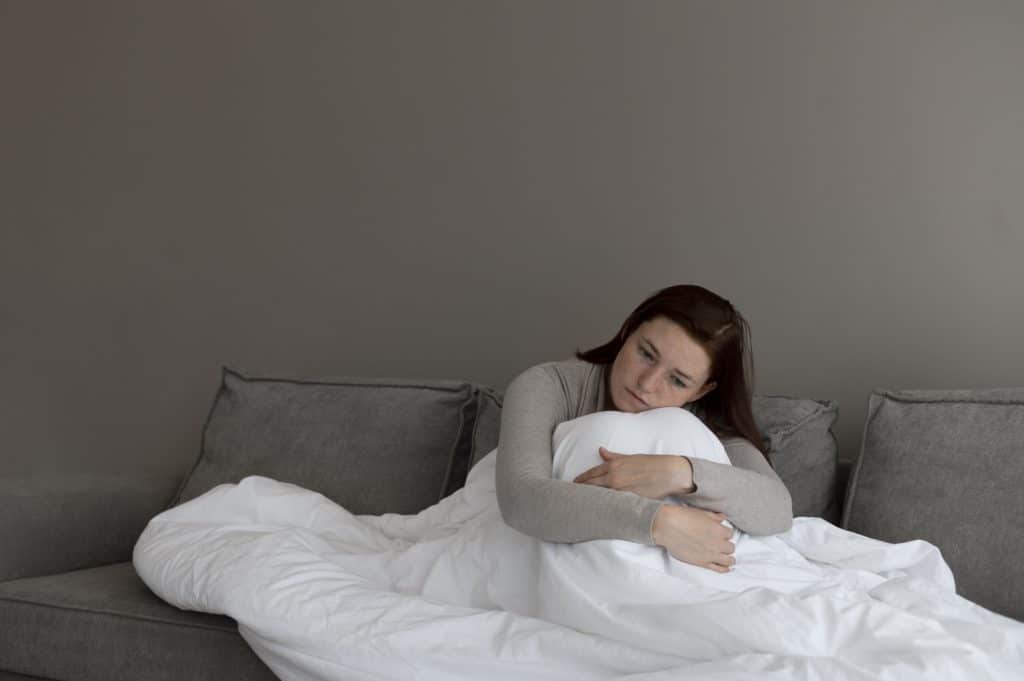 The pain will never really go away.
It just gets easier to manage as time passes by.
Some days will be easy and some will be almost non-manageable.
I can't look at a sunset or sunrise without thinking of her.
I can't watch a fun rom-com without thinking about how much she would have loved this movie.
There will be many things that will remind you of your mother and it's okay to feel pain.
It's okay to miss her voice, and to wish you could see her one last time.
Sometimes, you'll lose sleep.
Sometimes you'll be lost in thought.
And sometimes the tears will not stop.
It's completely alright to grieve and to feel pangs of pain when you think of her.
There is no guide or manual that teaches us how to get over the pain of losing a mother.
It's hard.
But it's alright.
Don't ever feel guilty over crying or missing your mother.
It's alright to just sit in sadness sometimes. You're human and you're allowed that.
2. It's difficult for others to understand
Sometimes you can talk about your mother's death very rationally and that doesn't mean you don't miss her or you're a monster.
It means you've made peace with her death.
At the same time, nobody else will understand the pain you feel sometimes and it's something that you will have to accept.
It's very difficult for someone to understand what you're going through unless they've been through it themselves.
If you have friends who've lost a parent, they will understand.
It may even be magical talking to them because they'll know exactly what you're going through.
But knowing that so many people have lost their mothers/fathers and still walk through life is somewhat comforting – please know that you are not alone.
There are countless people who lose their moms every day and they all feel the same pain you feel.
3. It's alright to have regrets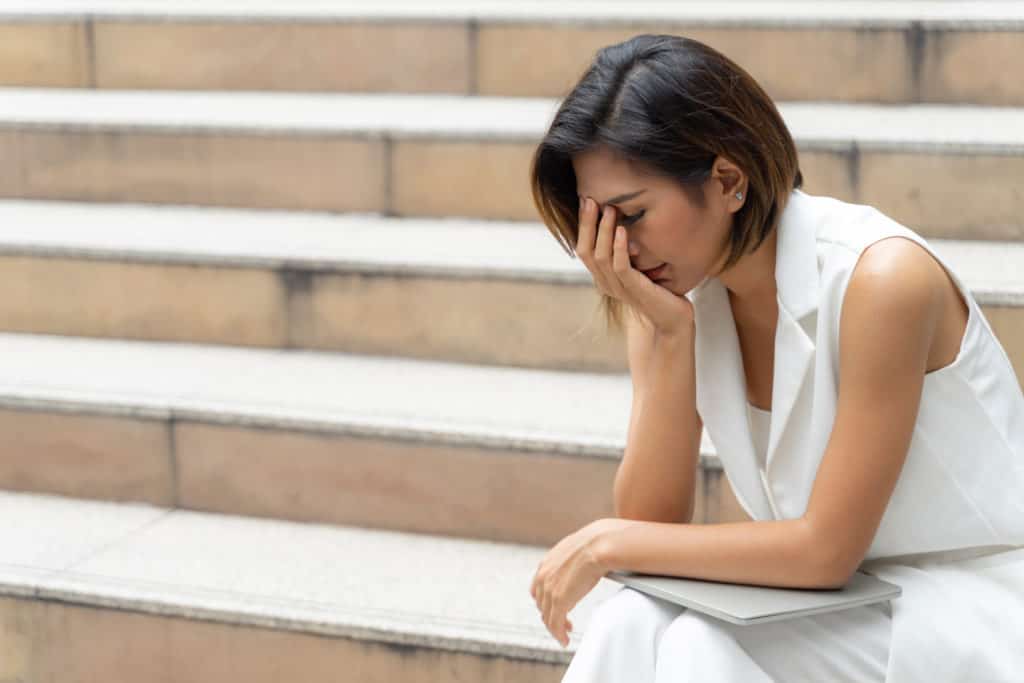 Everyone has a very different relationship with their mother.
Sometimes it can be strained – it may not have been perfect.
But it doesn't matter, because whatever has happened has happened in the past.
There were many things I wish I could tell her – I want her to know I am happy. I was going through so much pain when she was dying due to my breakup and she went probably wondering if I was going to be okay.
Sometimes, I wish I could have spent more time with her.
I never got to introduce her to the man I love today and I wish things would have been different sometimes, but it's alright.
Sometimes the memories will replay in your head – arguments you've had or fights you've gotten into.
Maybe you have regrets and wish for things to have been different while she was alive.
And that's alright.
Please know that no relationship is perfect.
We all have battles and everything can't be hunky dory.
What matters is you've learned from those mistakes and you're better equipped to handle those situations now.
Don't let those memories take over your life.
We all make mistakes and we're all human.
It's important to forgive yourself and not be so hard on yourself so that you can move forward in your life.
Everything that has happened in your life has brought you to where you are now.
We cannot undo the past, because we only have control of our present.
4. Know that everything is temporary
Sometimes we forget our purpose in life.
None of us are going to live forever.
We're on borrowed time – my mother would say.
And at any moment, you could lose someone close to you.
It's what we make of life today that matters.
Today is all you have.
It's definitely very hard to practice this piece of advice. Death can be a hard subject to absorb but know that we are going to lose everyone around us at some point in time.
This will make acceptance easier.
5. Know that this pain will stay with you always but it will get easier to manage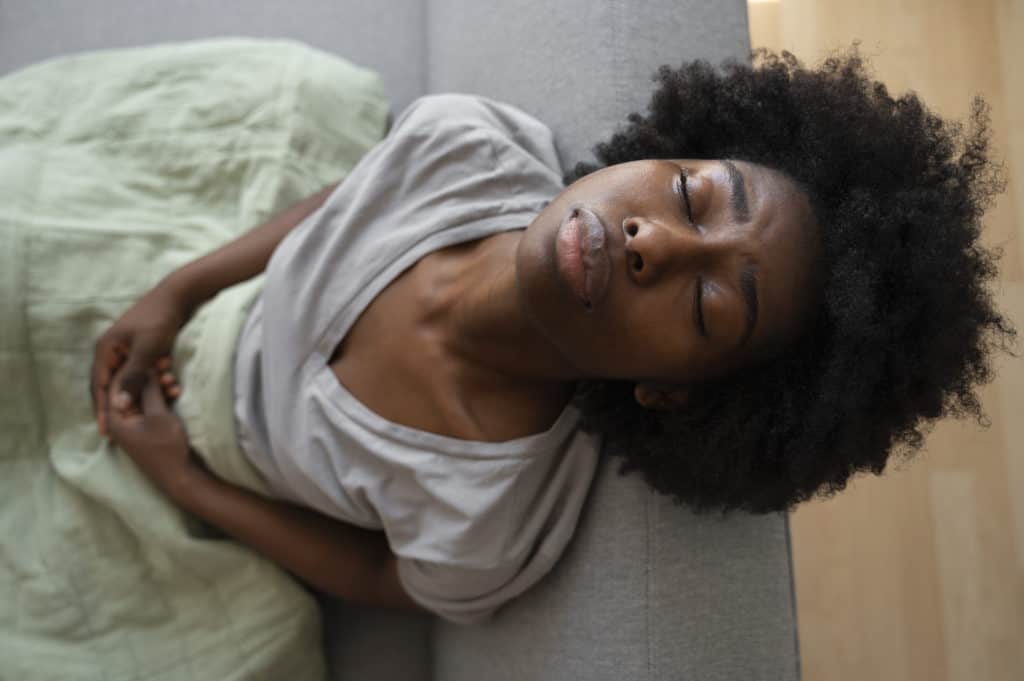 It doesn't matter how old you are or how old you'll be.
The pain of losing a mom will never go away.
My mother would talk about her mother with so much pain even towards the end.
She frequently had dreams of her mother and she too missed her mom so much from time to time.
Like I said earlier, the pain will never go away – but you will learn how to handle it better.
Sometimes, it's okay to give in to the pain and just feel it.
It's alright to remember her.
Like Vision says, "What is grief, if not love persevering?"
That quote really touched my heart.
Your grief just means she really made an impact on your life and she loved you just as much as you love her still.
6. Know that there is so much to live for
It can be very painful and you may want to pause just because you've lost someone that was such a huge part of your life.
It's okay to pause – it's not okay to stop.
Your life is so much more than your parents, your siblings, your friends, your partner, or your pets.
It's up to you to see how many things life has to offer.
It can be very painful to lose a huge part of your life – your mom.
But life doesn't stop for anyone.
It will go on and so should you.
I try to remember all the things I am grateful for – like my father, my boyfriend, and my two loving and faithful dogs.
I know that I lost one of the biggest treasures in my life, but I know more will come in my life.
Each day life brings a new gift.
You'll never know what awaits you until you're ready to put the past behind you and begin the next day.
More people will enter your life, so make room in your heart to love and be loved.
7. Talk to someone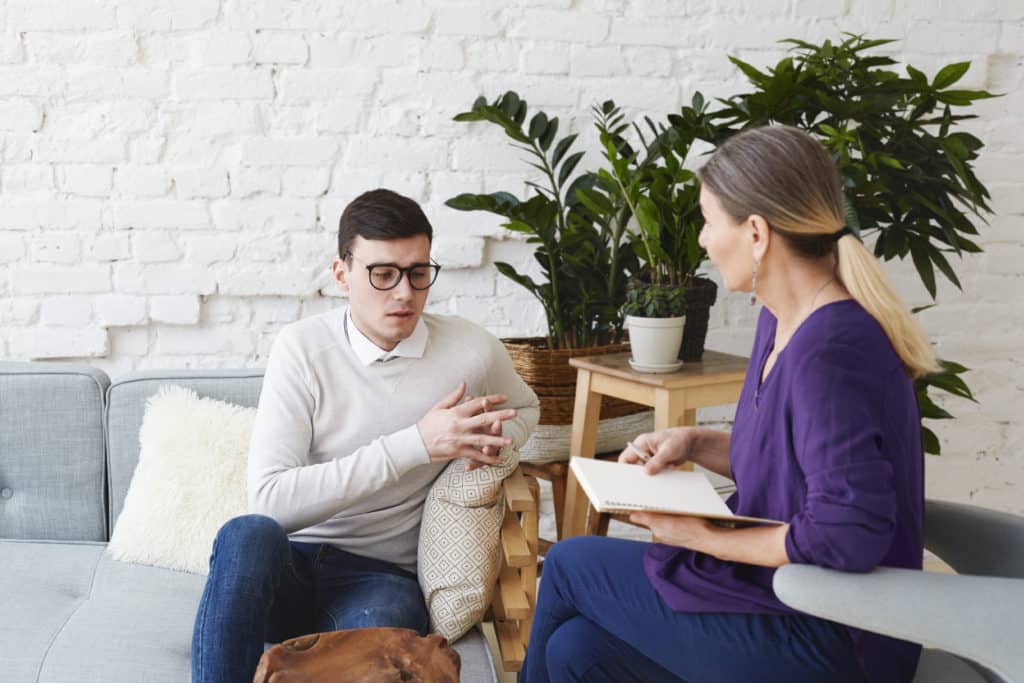 If you feel you're unable to cope no matter what you see or read, then it may be time to talk to a counselor or therapist so you can learn to handle your grief.
It's okay to feel pain sometimes.
But if you're unable to do anything or the depression is unbearable for weeks and months, maybe you require someone to help you with it.
And that's okay.
As I said earlier, we all handle grief differently.
And we all need someone to talk to, be it a counselor or just someone who understands the pain we're going through.
Conclusion
I'm really sorry you're feeling this pain.
I don't know who you are, but I do know that you feel the same loss I feel and all I can do is reach out to you and give you a virtual hug from here.
I hope things get easier for you and I hope you're able to manage the pain as time moves on.
My heart is with you during this tough time.
I know that one blog post isn't going to turn your life around, but I hope that these words helped change your life in some way for the better.
I'm ending this blog post with a letter to my mom:
"Mama,
Not a day goes by when I don't think of you.
Sometimes it's a few seconds and sometimes, it's a whole day.
I know we've had our ups and downs but I really want you to know I'm happy. I live each day in the moment and I've never been happier or more content.
I am at peace with everything.
I love my life and I love my work.
I found love in my dogs and in a wonderful man.
I treasure them every day because I know how short life is.
Your husband hasn't forgotten you. He still grieves your loss and he hasn't even disconnected your mobile phone. He carries it with him everywhere he goes.
I talk to him every single day. You're right – he does grumble a lot. He's awfully grumpy. It's annoying, but I still tell him everything I do and I even consult him regarding every decision I make.
Someday, I hope he is able to move on so that he finds peace.
It really hurts me that you never got to finish the last season of Grace and Frankie.
Every time I hit a milestone, I wish I could tell you about it.
Honestly? I just want to hear your voice.
You were a horrible singer but you always called me every year to sing me "Happy Birthday."
I miss your extremely loud and boisterous laugh when I made silly jokes.
I miss the annoyingly large number of texts you'd send me if I didn't message back or missed your call.
I miss the way you were so possessive about my well-being.
I miss listening to you talk about food every single day.
I miss being able to pick up the phone and call you every time I'm having a huge moment.
You're still my top contact on my phone.
I stopped playing Candy Crush because it's no fun playing without you competing with me.
You were my best friend and sometimes I still can't believe you're gone and I have to walk through the majority of my life without you by my side.
I talk about you with everyone I meet because you were such a positive and happy person.
You were my driving force and you always saw the light in me, even when I couldn't see it myself.
You inspired me to be where I am today and without you, I know I would never have made it this far.
You instilled in me – love, courage, and most of all – discipline.
I don't know what happens after death and I have no idea if I'll ever get to see you again.
All I know is, that I will never forget you and I will carry a piece of you in my heart forever.
I love you, always."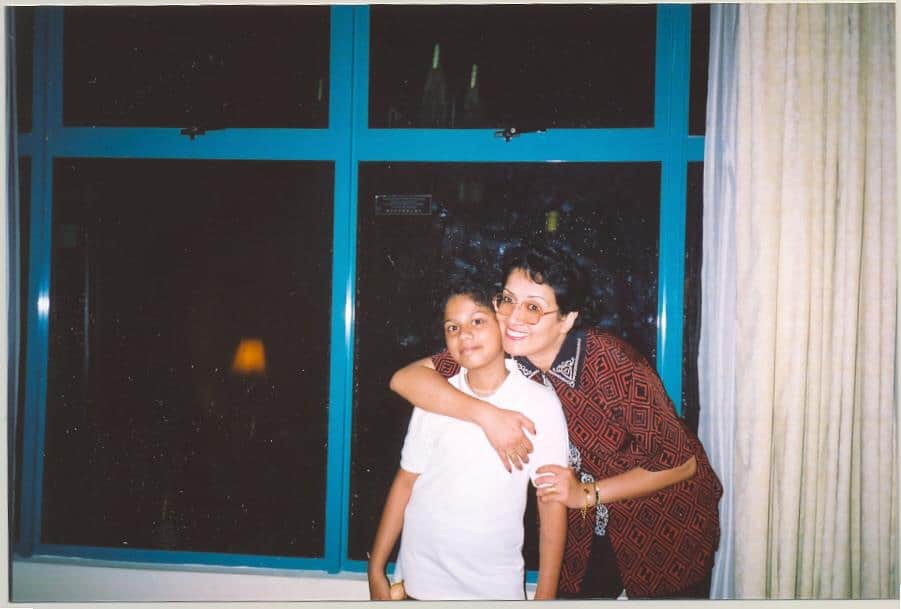 Here are a few posts that you might find helpful: