Last Updated on August 30, 2023 by Angela Vaz
Are you stuck on a Friday night alone?
Now, living alone isn't necessarily a bad thing.
When I found myself single after two long relationships, I'll admit it was a little daunting at first to get used to my presence.
But after a while, I got the hang of it.
Apart from working, I followed a To-Do list that I'd draft myself every morning to stay occupied.
And yes, I spent many Friday nights alone.
In this post, you're going to learn what to do on a Friday night alone, so you're not bored, sad, or lonely.
If your hand constantly reaches for the TV remote or you find yourself drawn to your Instagram, try to stay away.
Because there's so much more to life than Netflix and Instagram.
There are a lot of fun activities you can be doing that will help you become happier and help improve your skills and relax you.
Let's get started!
But before that really quick, get my free guide on how to really reset your life.
This post contains affiliate links, meaning I may make a commission at no extra cost to you if you decide to click on a link and purchase something. Click here to read the full disclaimer.
Is it normal to be alone on a Friday night?
Short answer, yes!
Social media has ruined so many things for us. We're constantly flooded with photos or reels of people going on dates and traveling to exotic places, which can make us question what we're doing.
Spending some time alone after a long week isn't a bad thing!
It's really good and healthy to take some time to yourself so that you can wind down and prepare for the next week.
But Friday nights are the beginning of the weekend, so it's okay to shake loose and have a little fun.
You don't necessarily need to be surrounded by people to do that!
45 fun things to do when you're alone on a Friday night
1. Make yourself a fancy cocktail
Why not make yourself a delicious cocktail if you have some cranberry juice, lemons, and vodka?
Order in some take-out food, and enjoy yourself a little meal.
2. Read a lovely book
Join Goodreads and find yourself a book that you'd enjoy reading.
If you already have a pile of unused books, why not start with a book you've been meaning to read for a while?
Reading is such a lovely hobby, and it improves your vocabulary and communication as well!
3. Journal
Journaling has always been therapeutic for me.
And I'm sure you have some unused notebooks lying around.
If not, get yourself a cute notebook and start writing. It's never too late to start a journal.
Don't overthink it. Just pour out your thoughts.
It's fun!
You can also start a bullet journal!
Don't know where to begin? Take this fun online course to get started!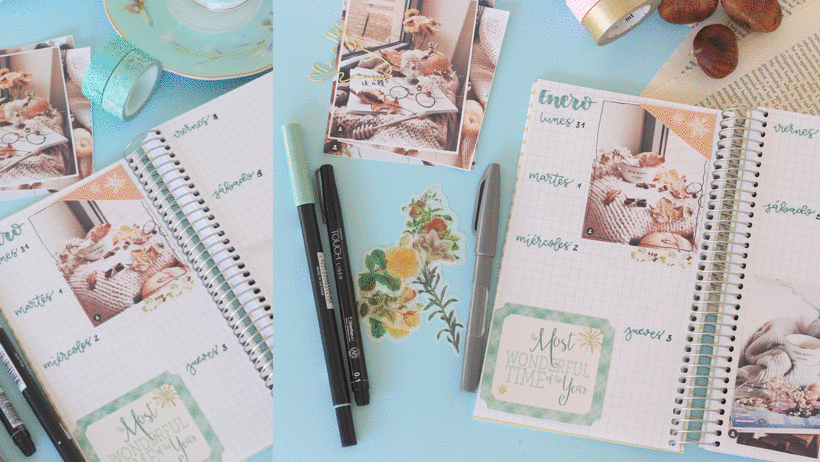 4. Sketch a picture
If you've loved drawing, why not draw a picture of a person you like or a thing you want?
Draw a scene from nature or an actor whose features you want to sketch.
You don't need any fancy equipment to get started. Just grab a sketchbook and some pencils.
If you're a beginner, take this fun online class to learn how to draw people!
5. Cook yourself a meal from scratch
I love looking at recipes online because I am a foodie by nature.
Is there something you've always wanted to eat? Why not make it at home?
I've always wanted to eat a lasagne that I made from scratch, so I looked at multiple recipes before going to the store to get all the ingredients and then cooked it at home!
Make yourself a pizza from scratch or spaghetti! It is so much fun, and there are so many easy recipes online that you can look at.
6. Bake something brilliant
Cakes are fun to bake and easy too!
You can bake a lovely chocolate cake at home or go for something a little healthier, like banana bread with walnuts!
And the best part? You get to eat your creation!
7. Organize your home
Nothing makes me super happy than decluttering my home or throwing away stuff.
Throw away the stuff you don't use or better still? Donate them.
So many people can benefit from your unused clutter!
I have a neat guide here on how you can declutter your entire home in 1 day!
8. Play a video game
If you have a desktop computer or a laptop, buy a game from Steam or Origin – something that sparks your interest and play it!
Make sure to check the system specifications to ensure it can run on your system first.
If you don't have a laptop or computer, get a fun online game on your phone!
9. Take some deep breaths
If you're feeling anxious or moody, taking a few deep breaths will calm you down because breathing slowly really eases the nervous system.
Once you're done, you will have a clear mind, and your mood will be uplifted too!
10. Take an online class
I love learning, and I never shy away from picking up a new skill.
That's why I love Domestika, and I'm always buying courses on there! They have so many courses in creative fields like knitting, photography, drawing, writing, music, etc., and you can do just about anything!
Watch a course and pick up a new skill! It's fun!
I honestly love Domestika because their courses are so beautifully organized, and the resources they provide after every class is so helpful to help you learn better! Not to mention, it's not expensive. Use STRAYCURLS-10 to get a 10% discount on any course you buy!
11. Go for a walk outside
Staying indoors and breathing the same air isn't good for you.
Slip in your AirPods and take a brisk walk outside. Admire the sceneries, the people, and breathe.
Let your mind wander and think about how good life is.
Remember, spending time alone is a gift. Enjoy it.
12. Pick up a new instrument
Have you always watched other people play your favorite instrument and wished you could too?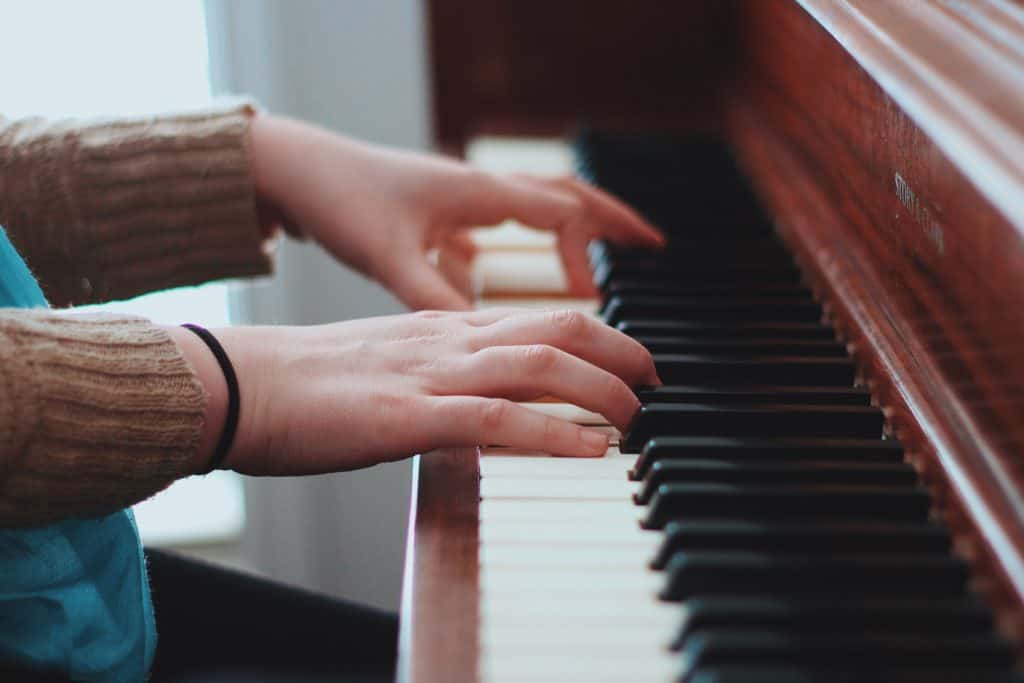 That was me with the piano.
Purchasing a keyboard when I was 28 was one of the best decisions I made. And I practice every day for about half an hour.
I don't play to become a professional. I play as a hobbyist, and I enjoy it so much.
It's definitely hard initially, but it gets easier with practice.
In 5 years, you'll be outstanding! So why not give it a shot now?
13. Organize your closet
After I got myself a copy of The Magic of Tidying Up by Marie Kondo, I was so inspired to declutter my home.
My closet has always been a place I got stuck. But I realized that one day that I wanted to downsize.
I was tired of letting my possessions possess me.
I wanted to be free. So I started decluttering.
Here is a lovely guide on how you can declutter your closet.
14. Plan a trip
If you've been meaning to get out of the house for a while, why not plan a nice weekend trip somewhere?
Look at nearby spots with fun activities for travelers and tourists and make a proper plan!
You can take a trip with a close friend and make it all the more exciting!
If you plan your trip in advance, you'll also be able to save a lot of money on tickets and your stay there.
15. Go to your favorite restaurant
Take yourself out on a nice date and enjoy a fancy meal by yourself. No, it isn't weird to eat alone!
You can also order a bottle of wine if you'd like.
Learn to enjoy your own company!
16. Start writing a novel
Have you ever wanted to get a story out into the world?
Why not start writing a novel?
You can do this for fun too. It doesn't need to be perfect. Just open your laptop and get started!
17. Learn a new language
One of my dreams is to go to Paris someday and spend some time there. I have so many books I want to buy, and I also want to hit all the best cafes.
So, I'm learning French.
Just install an app like Duolingo and pick up a language. It's fun and easy!
18. Go outside!
It's all fine and dandy sitting at home alone, but sometimes, you need to get out of your comfort zone.
See a movie alone. Take a physical class like a Zumba class or a cooking class.
Go to the museum.
Or go to a nearby cafe and try a new coffee!
Just have fun.
19. Spend some time with your pooch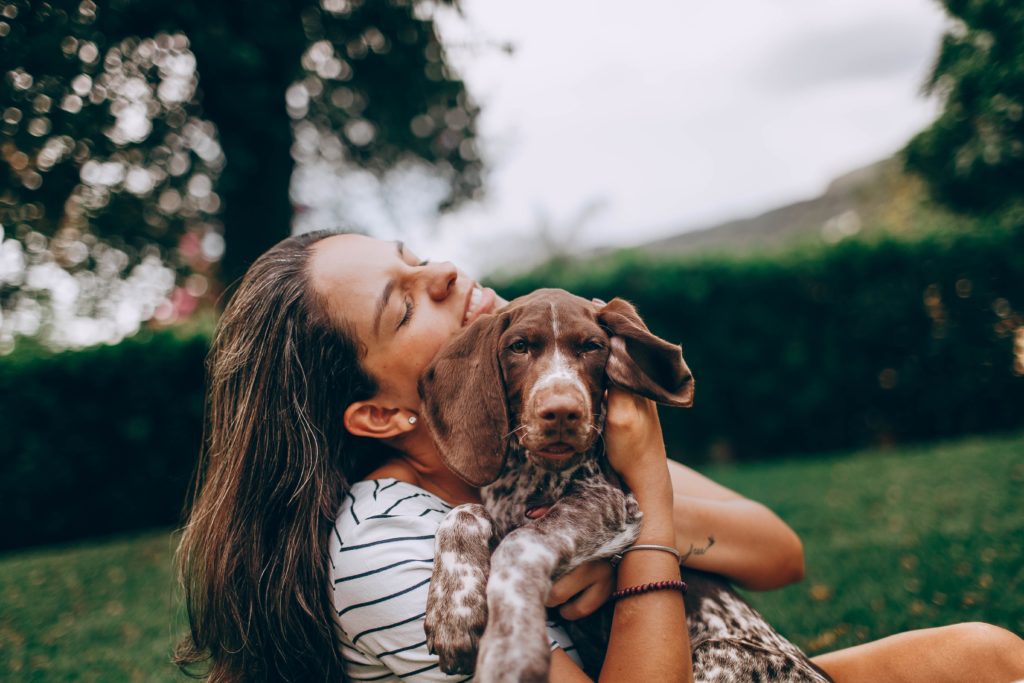 I love my dogs to the moon and back, but sometimes I get so wrapped up in my life that I forget to give them my undivided attention.
So, if you're sitting at home with nothing to do, take your dog for a walk.
Play fetch!
Cook your pet a nice homemade meal by using a recipe online.
Cuddle them and let them know how much you love them!
20. Redecorate a room
Maybe your living room needs a splash of color?
Or you're sick of your work desk facing a wall?
Re-arrange a room and spice it up by getting some lovely pieces to brighten up your living space.
It will be fun!
21. Write a letter to someone
You can choose to write a letter to someone dead or alive.
And it's ultimately your choice if you wish to send it.
But writing letters is very therapeutic, especially if there are many things you've been meaning to say but never had the chance to.
So, get yourself a writing pad and a pen and start writing.
You can also write a letter to your future self.
22. Call a friend
Whenever I have a relatively quiet night by myself, I call my closest friends and chat for hours.
It's nice to catch up with people you love and adore.
It will not only brighten your day, but it will make their day fun too!
Keep in touch with the people you love by leaving them voice notes, sending them funny jokes, or just asking them how's it going.
It makes a world of difference.
23. Do something that genuinely makes your heart sing
Is there a hobby that completely absorbs you? Something that makes your heart sing and makes you lose track of time?
Do it.
For me, it's drawing, writing, or reading.
I focus a lot of my spare time on doing just that.
24. Give yourself a makeover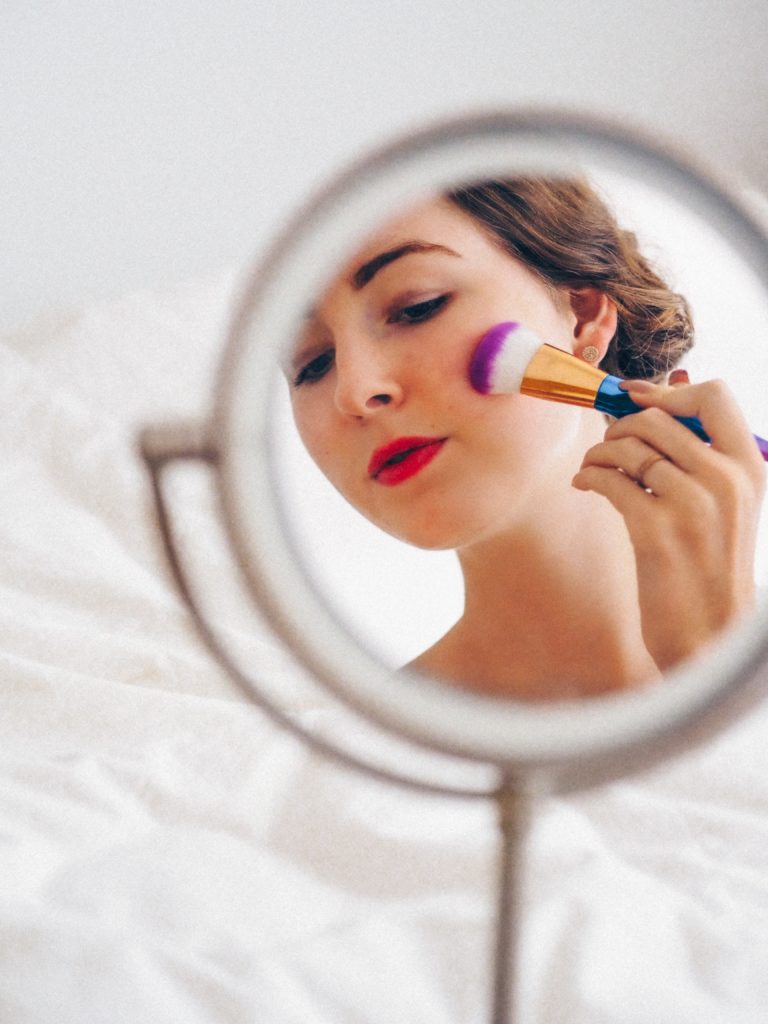 Watch some makeup videos online, and then try on a new look.
You can start watching nude makeup videos if you've never tried that before and then practice them on yourself.
25. Make yourself a list of goals
This is one of my favorite activities to do.
Ask yourself where you see yourself in 5-10 years.
Break down those personal goals into tasks and write them down so that you are inspired to live the best life possible.
Life is all about making every day count.
26. Have a spa day
Call a good spa space and book an appointment for yourself.
This is an excellent way to take care of yourself.
A spa will help you get rid of your sore muscles, reduce your anxiety and make you feel overall relaxed and rejuvenated.
You'll get the best sleep of your life right afterward, too!
27. Watch a movie
Has there been a movie that you've been meaning to watch for a long time but never made the time to?
Now is your chance.
Order a nice take-out meal and treat yourself to a good movie that will knock your socks off while you enjoy a delicious meal in your pajamas.
28. Devote a night to self-care
Being alone on a Friday night can be bliss if you know how to spend your time.
Light some scented candles, do a natural face and hair mask, and take a nice bath in a tub full of bubbles or bath salts.
Follow it up with a nice manicure and pedicure.
Just treat yourself to some self-care. You deserve it.
29. Start a blog
If you've ever wanted the world to hear your views about something, or you've wanted to make some extra money on the side with your writing, I highly recommend you start a blog.
You can read my step-by-step guide here on starting a blog in 10 minutes. I currently make $4-5K a month with my blog.
30. Go out for a picnic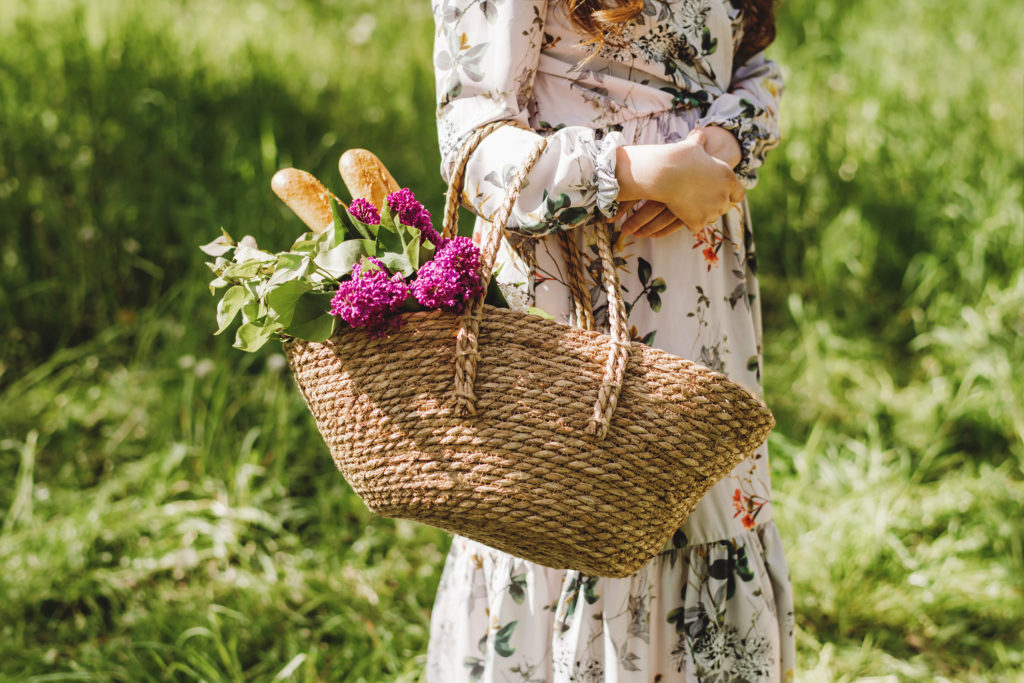 You can pack yourself some sandwiches and chips and a flask of tea or coffee and head out to a park or the terrace.
Follow it with some star-gazing or take a lovely book that you'd enjoy reading.
If it's too dark to read, get yourself a nice book light like this.
31. Workout
Weeks can fly by when you're engrossed in your work, and let's face it – sometimes life gets in the way.
Why not catch up on a much-needed workout?
You can either hit the gym or follow an aerobic dance video on your TV while you belt out some moves.
32. Yoga
Move your body.
Moving your body will help you release some endorphins, which will make you feel less stressed and happier.
All you need is a yoga mat and some YouTube videos.
33. Listen to a nice podcast
Have you saved some podcasts to your phone that you've been meaning to hit for a while now?
Get a head start on it!
34. Watch some fun interviews
Whenever I need some inspiration, I open YouTube and look up some interviews of my favorite movie stars or role models.
I can spend a whole hour watching interviews because it's so much fun and you get to learn a lot from other successful people.
35. Go to your local library
Libraries have some pretty cool old books.
Head on over to the old books section and browse a few books. You may even find something worth buying.
If you're a book reader, you can spend hours at a book store or library.
36. Fix something at home
Is there anything that's broken or needs a little sprucing up?
Lookup a tutorial and do it yourself if you're feeling up for it.
If not, it's best to call a professional.
37. Go on an online date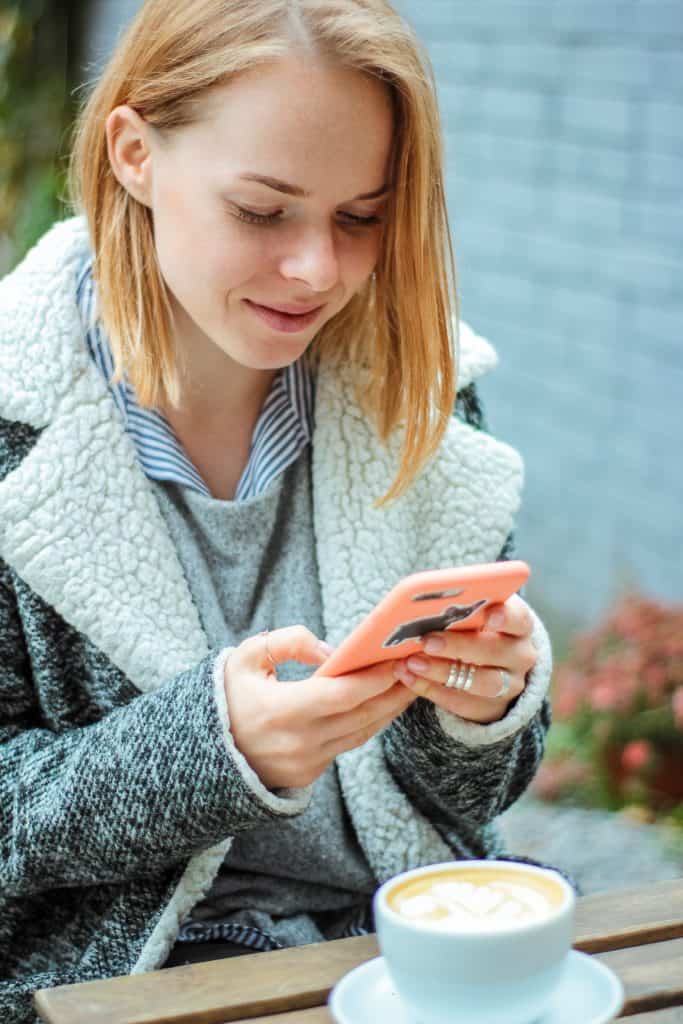 Download a dating app and create a profile.
I met my beau on a dating app called Hinge, and we've been going steady since.
Online dating isn't hard.
Just create a fun profile and get started by talking to people. It's a lot of fun, and it's a perfect way to spend an evening alone.
38. Go on a trek or a hike
Look up some lovely, peaceful places around your location or in your town and go for a hike.
Remember to carry essentials and stay safe.
We're constantly surrounded by noise. So, why not get some much-needed peace and quiet?
39. Declutter your computer or phone
If your device is filled with apps and software that you barely use, why not delete them and clear some visual clutter?
You can also spend the evening sorting your email, getting to Inbox Zero, backing up your data, or organizing your photos.
40. Enjoy a hot beverage
Make yourself a beverage of your choice.
You can go with a peanut banana milkshake or a hot chocolate with the works.
And enjoy a quiet evening sipping your drink with a magazine or a book of your choice!
If you're not a reader, sit on the balcony and enjoy the view.
41. Volunteer or donate to charity
There are so many people out there who would benefit from your time. Why not volunteer at a local charity?
You can even take a box of some canned foods and clothes to a local center for the homeless.
If you've been wondering what to do with your extra cash, you can find charities online and donate to them to help a cause that is close to your heart.
42. Meditate
Meditation is by far one of the most serene activities you'll find.
You don't need to sit by yourself in complete silence if you've never tried meditation before. Listen to a guided meditation and give it a chance.
It will help you let go of the past and make you mentally stronger.
43. Do a puzzle
You can spend many hours doing a fun activity like a puzzle.
Play a strategy game like Sudoko or The Crossword.
Wordle is taking people by storm at the moment. Give it a shot!
44. Manage your finances
Take a look at your expenses and income and create a budget that works for you. See how much you can save each month to have an early retirement.
Read a few books on intelligent investments and learn a little about how you can increase your finances.
And use an expense app to keep track of your spending.
45. Get some sleep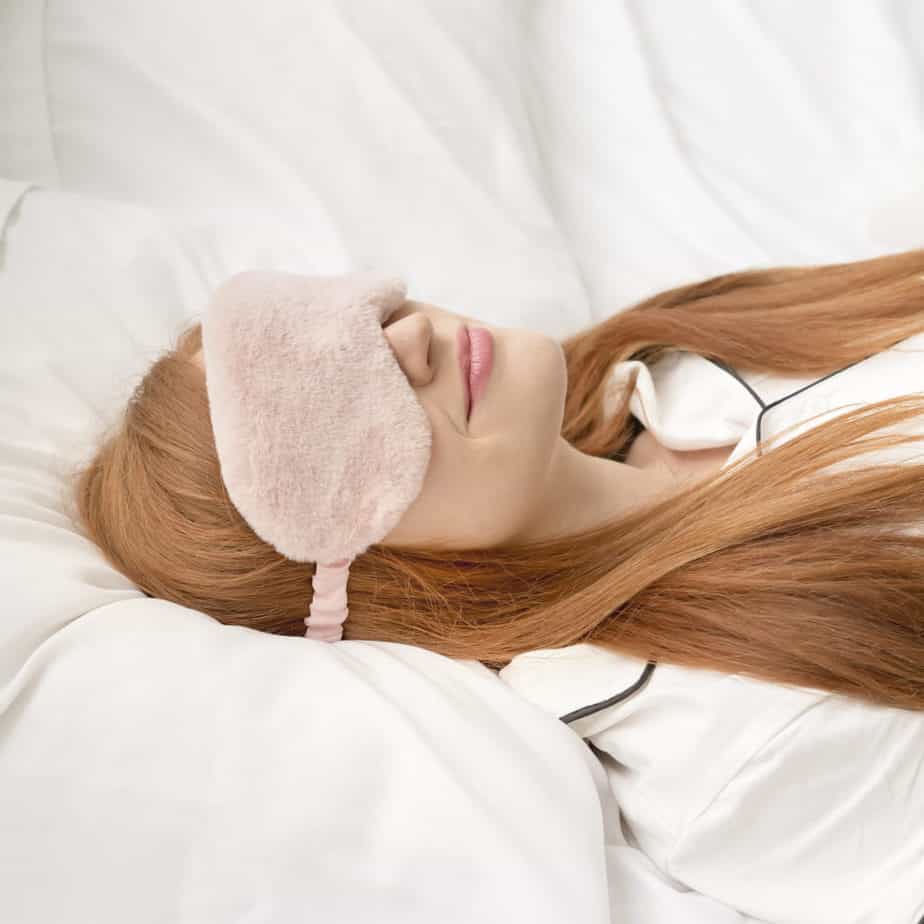 If all else fails, and you're super exhausted, then get some shut-eye.
It will be good for you, and you can wake up bright and peppy the following morning and have a lovely day!
Conclusion
If you were wondering what to do on a Friday night alone, I hope this post helped you and gave you some great ideas on activities you could do by yourself!
Being alone isn't so bad because you have the almost privacy and liberty to do what you want.
So, enjoy yourself!
What are you going to do tonight?
Did you enjoy this post? Here are some more posts you will like: