Last Updated on August 15, 2023 by Angela Vaz
It's thrilling.
It's exciting.
You've never felt this feeling before.
Deep down, you wish he wasn't with her.
And you wish things would be different.
You have begun to like this person, dare I say, love him.
You want him all for yourself. And you want more than anything for things to be uncomplicated.
You're tired of the hiding and the drama.
But you want to know whether there is a future.
And you're wondering… If he cheats on his girlfriend with you, what does it mean?
Is there a possibility that he will leave her?
In this post, I will answer all these questions.
But before that really quick, get my free guide on how to really reset your life.
This post contains affiliate links, meaning I may make a commission at no extra cost to you if you decide to click on a link and purchase something. Click here to read the full disclaimer.
What does it mean when he cheats on his girlfriend with you?
1. He is unhappy with his relationship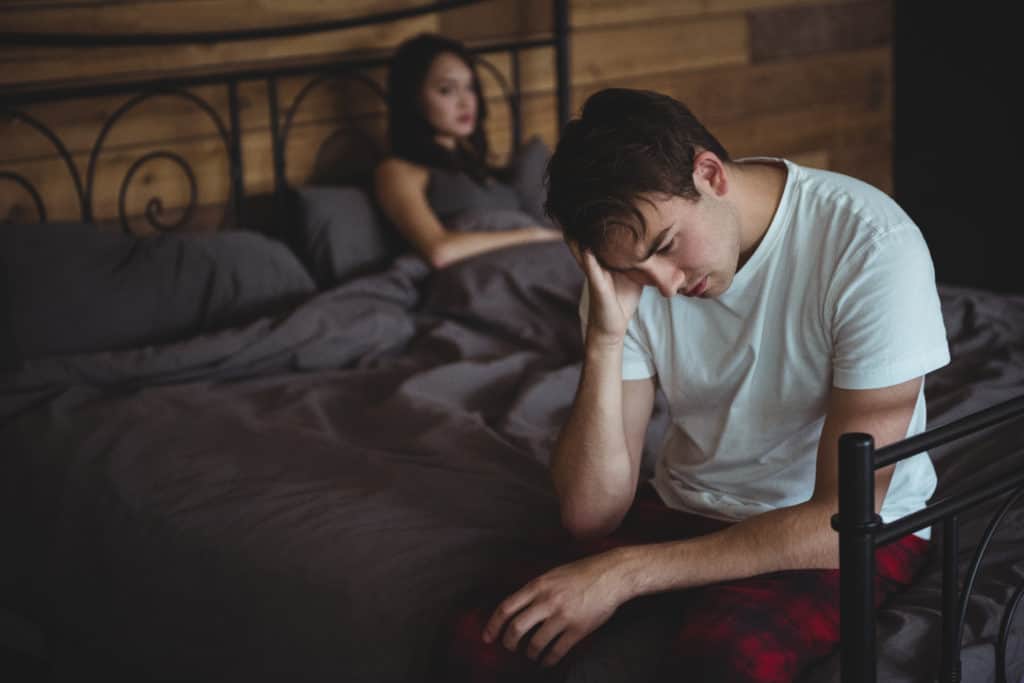 The most obvious reason why people cheat is that their relationship isn't satisfying them anymore.
They once entered the relationship because they thought it would bring them joy but with time, they started feeling miserable.
Instead of communicating that with their partner, they assumed that it would be better to look for a new one.
2. He doesn't know how to communicate
When a man is unhappy with his relationship, he should end the relationship because the relationship is no longer serving him or fulfilling his needs.
Remember, it takes 2 people to make a relationship work.
But instead of ending the relationship, he is starting a new one on the side.
This reflects poorly on his communication skills.
Instead of telling her how he feels and ending the relationship, he will tell everybody else that his relationship with her isn't good.
He may even complain about his current girlfriend to you, saying that she does not make him happy.
3. He is insecure
People who cheat often have deep feelings of insecurity that they are never enough.
This will lead them to accuse their partners of cheating because deep down they just don't think that they are capable of being loved.
My ex did this with me too.
He controlled me to a point where I was not allowed to talk to anyone – even the neighbors.
He was so afraid I would cheat and I had to reassure him every day that I loved him.
Eventually, I found out that he'd been cheating on me for 2 years.
Most people cheat because they are insecure – and most of the other reasons come down to insecurity.
4. He wants more sex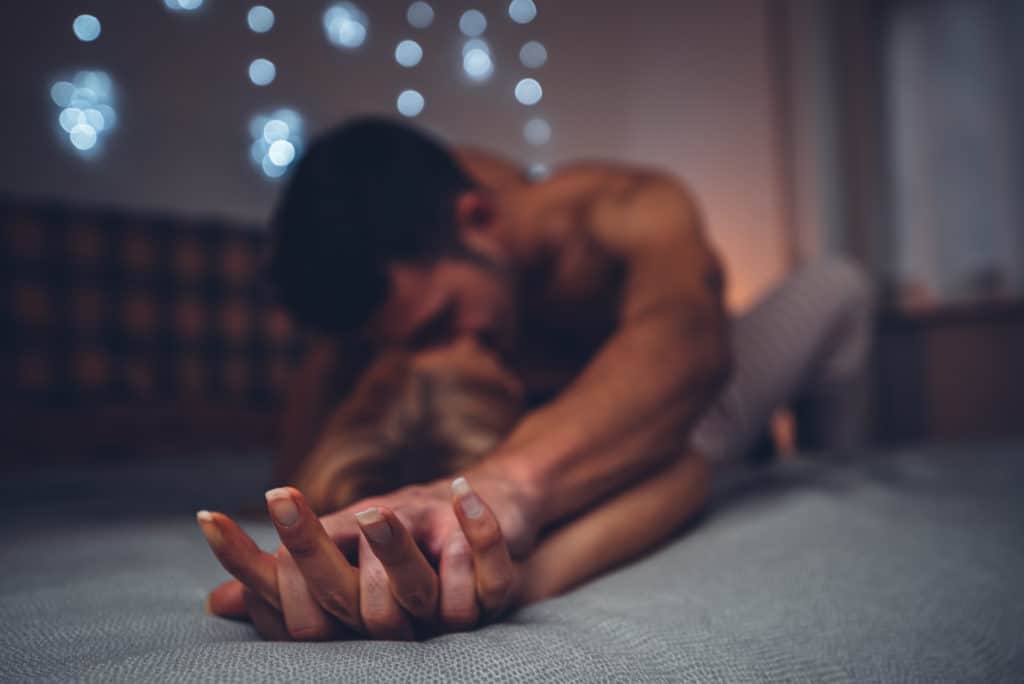 There is a possibility that his partner is just not giving him what he wants.
Or maybe he is just not sexually satisfied in his current relationship.
Or he just wants something new and wants to feel that new feeling of being intimate with someone.
Again, he should terminate the relationship and just be honest with her but he is choosing to prioritize his needs instead of hers by getting what he wants on the side.
5. He has feelings for you
He may genuinely have feelings for you and can't wait to be with you so he is cheating on his girlfriend with you.
He may feel more connected to you physically and emotionally and that could probably be why he wants to spend so much time with you.
I will discuss how you can deal with this if you feel that he truly loves you.
6. He needs validation
This is another byproduct of insecurity.
When a man is insecure and requires constant validation, he will most probably cheat.
This is because he will associate flattery or kindness with love.
And the minute someone praises him or gives him validation, he will succumb to cheating.
The problem is, it is very addictive and when he doesn't get validation he will start to feel unhappy, restless, and irritated.
These types of people are very dangerous because they find it very difficult to stay loyal or faithful to anyone.
7. He is polyamorous
This is not a bad thing.
Monogamy isn't for everyone.
And a lot of people in this world are polyamorous and like to keep multiple lovers.
But, they should be honest with their partners and allow their partners to make the same choices too.
If he is cheating on his girlfriend, it means that deep down he wants to be with her and knows that being honest will force her to leave.
8. He is going through stress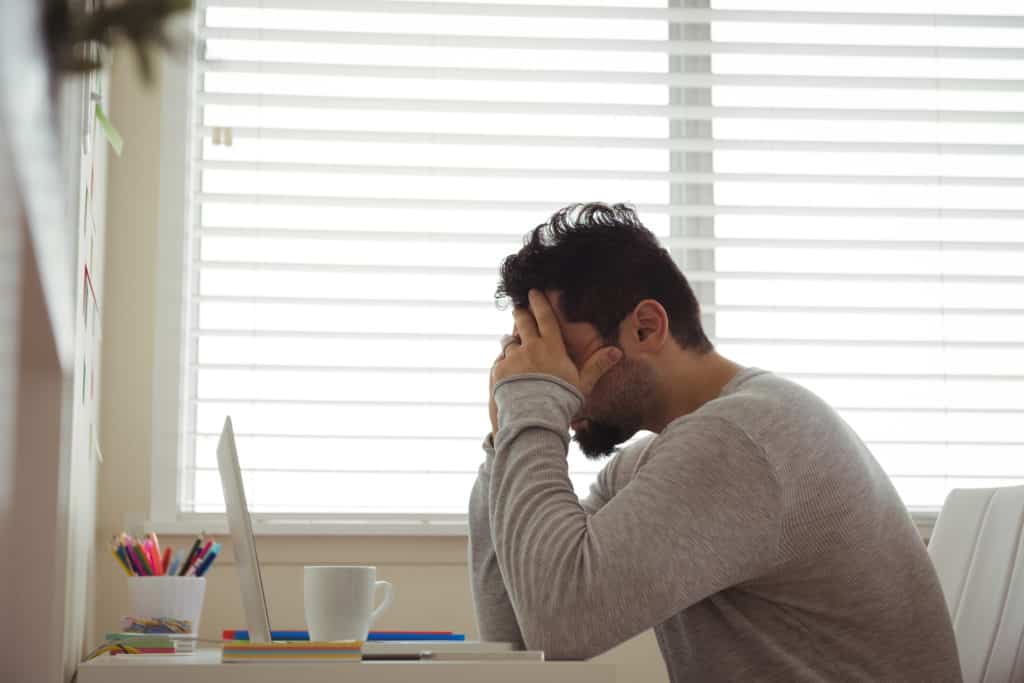 Many people find it insanely difficult to handle stress.
Some men just can't handle being stressed and if they have a partner who they feel they cannot talk to, then there is a chance that he is cheating on her with you because of it.
If you feel his mood always brightens up right after the love-making or spending time with you, then chances are he is just unable to handle his stress in a healthy manner.
9. He is bored
A lot of people cheat because they're just bored.
These are also the people who will not be able to focus their efforts on one thing only.
Their minds will constantly jump from one thing to another and they will take an interest in several different hobbies and several business ideas.
They find it difficult to focus or remain consistent with one thing only.
Such people also have a hard time remaining monogamous because they tire of their partners easily.
10. He is vengeful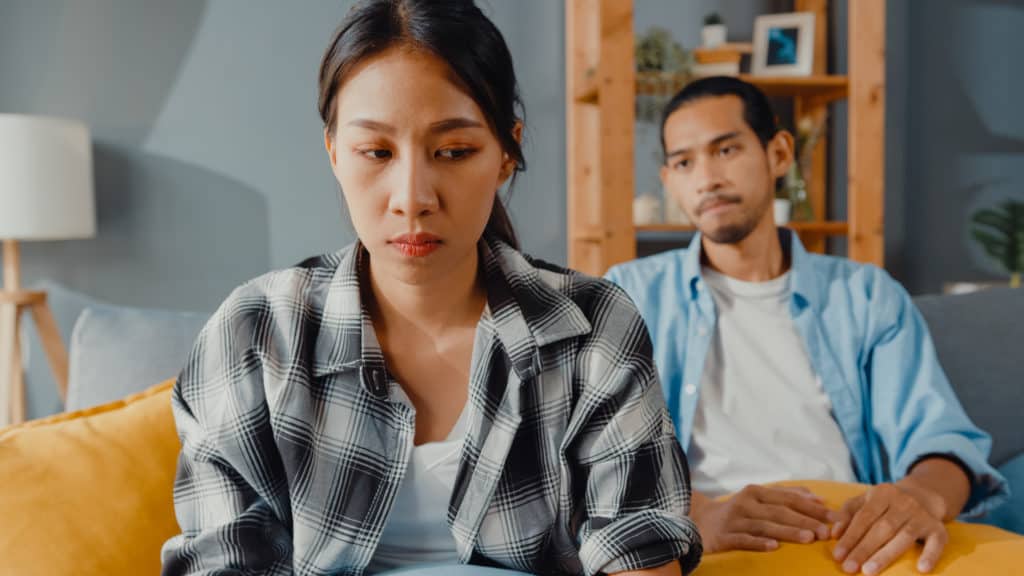 If he constantly berates his girlfriend and tells you that she is ill-treating him, chances are he has a deep resentment for her.
And partially, he may be cheating on her to get back at her.
And it may be due to pure spite or vengeance.
Can a man cheat and still love his girlfriend?
It is possible that a man who cheats still cares for his girlfriend.
But in the end, he cares more about his needs than hers.
It's not because he doesn't want to hurt her feelings or cause her temporary pain, it's mainly because he doesn't want to let her go.
He likes the comfort of being in a relationship with her.
And at the same time, he wants to fulfill the needs that his girlfriend is not meeting.
He doesn't respect her or value her enough, to be honest with her.
So, it's very difficult to call this love.
He may believe that he loves her in his own way, but it's most definitely his own version of love.
If he truly loved her, he'd let her go and find happiness with someone who can give her what she wants because what she wants is a loyal partner.
What should you do if he is cheating on his girlfriend with you?
1. Know that you deserve more
Please understand that you are a beautiful person and you deserve so much more than he is giving you.
The minimum requirement of a relationship is that a person remains loyal. You aren't asking for much.
You need to ask yourself the following questions:
Why do you feel like you don't deserve someone who can love you with a whole heart?
Are you afraid of being alone for a while till find the right person?
Can you make peace with being single till you learn to love yourself enough?
At the end of the day, know that everybody who wants to be in a loving and committed relationship needs a partner that can give them just that.
2. Ask yourself if you can really trust him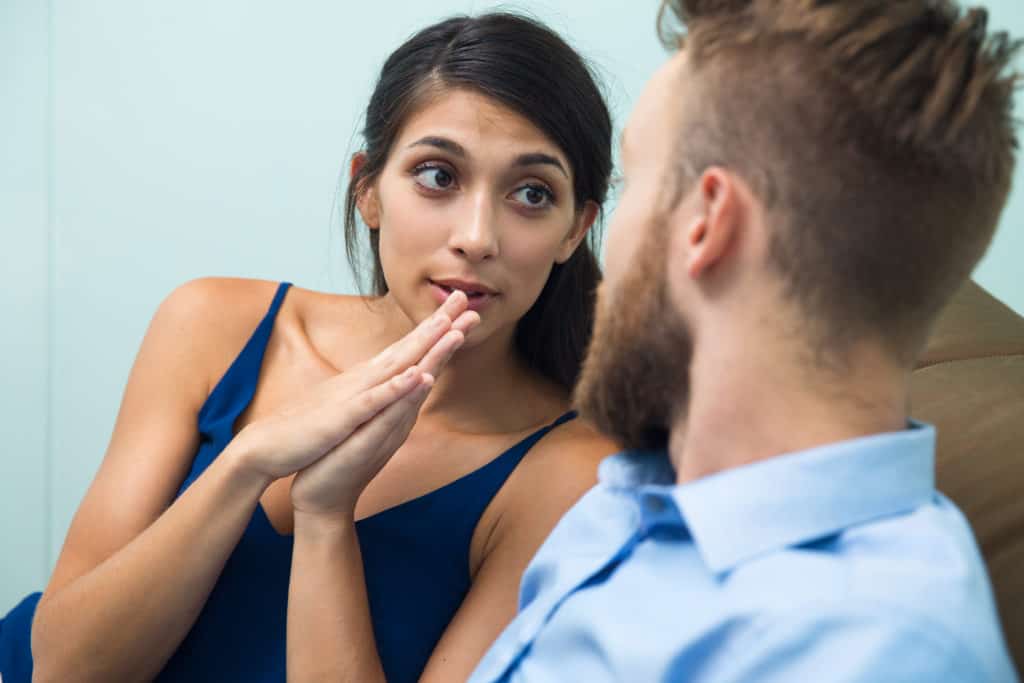 Please understand that this man may give you love now and treat you with kindness.
But there was probably a time when he did the same for his girlfriend too.
And as time passed and he saw the real her, he changed.
Instead of ending the relationship with her, he started a new one with you.
Let's say he leaves her for you because you ask him to.
Can you ever rest easy and trust him completely even when you're having your worst days?
Let's say you're cranky or traveling long-distance.
Can you ever trust him with your whole heart that he will not cheat?
Nobody's life is easy.
Nobody's relationship is easy.
Everybody runs into problems sometimes.
At the end of the day, you need to be sure that no matter what happens and how rocky the road is, your relationship will survive.
If you can't do that, then there is really no point in continuing a relationship with such a person.
3. Ask yourself if you can build a relationship with someone who has communication issues
Not only is he unable to communicate his needs with his girlfriend, but he also is unable to make decisions.
Instead of being honest with her and ending the relationship with her, he is starting a new one with you.
When you both eventually have problems (as every couple does), is he going to talk to you or start a new relationship with someone else?
You need to consider all of this before you continue this relationship with you.
4. Are you okay with being hurt?
Please know that once a person cheats, they most probably will do it again sometime in the future.
There are very few people that genuinely feel remorse over hurting their partner by having an affair.
If he is okay with hurting his current girlfriend (her character does not matter at this point), who is to say that he won't do it again?
Please know that you might be his special girl now but after a while when you both are having issues or there aren't that many sparks, will he be okay with hurting you to move on to newer, brighter aspects?
If you continue the relationship with him, you have to make peace with that happening sometime in the future.
5. It's okay to walk away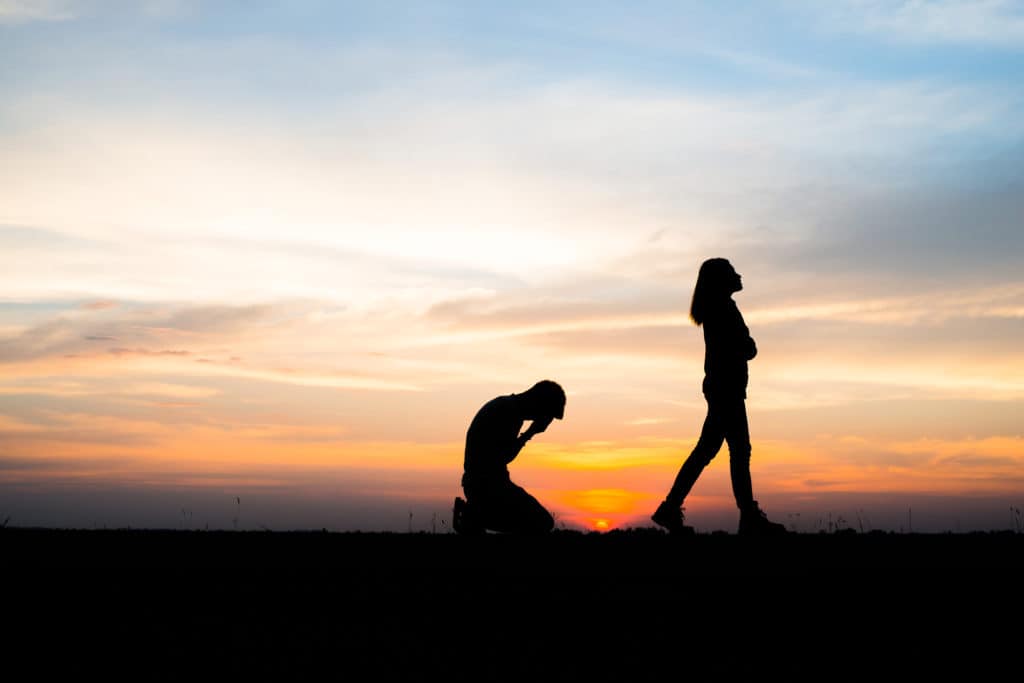 You may have strong feelings for him or you may be in love with him.
But know that it is okay to have feelings for someone and still know that they are not right for you.
A relationship cannot work if two people have different values and different goals.
Maybe both of you have great chemistry and great conversations – but that is not enough to make a relationship last.
It doesn't work.
Maybe he has an amazing personality and maybe he understands you better than anyone you've known, but that is not enough to sustain a long-term relationship.
You need to realize that before committing.
Takeaway
Sometimes we need to ask ourselves very difficult questions before making the right decision.
And no, it's not always easy.
But in the end, it comes down to taking the right decision for yourself.
Because you need to be happy and you need to choose someone who will fulfill your needs.
If at the end of the day, this person cannot do that, then it is best to find someone who can even if it means being single for a while.
When my ex cheated on me, I never blamed the girl that he cheated on me with – even though she was married with 2 children.
I simply packed up my belongings and left the house with my 2 dogs.
He did the same with that woman.
I found out later via my neighbors that he was also sleeping around with prostitutes.
Which meant that he was cheating on me and her with others.
I've put it behind me and I am now in a relationship with someone very loyal and kind.
I know I can leave the country for years and trust that he will not cheat. That's the kind of faith I have even after being cheated on.
But I had to do a lot of work on myself and date for a long time to find this man.
It wasn't easy and that's why I'm telling you that it is possible to find better.
But you will never find the right person for you if you keep clinging to the wrong person.
That's the truth.
I wish you all the best.
Here are a few more posts you might find useful: